News
Ivory Loh receives Husky Seed Fund for cookbook project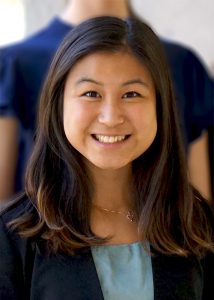 Ivory Loh, a graduate student in the Nutritional Sciences Program has been awarded the 2019 Husky Seed Fund to produce a Husky Cookbook, a collection of recipes gathered from UW students, staff and faculty. The project aims to unite members across the broader UW community through food and their stories told through food.
Loh's hope for the project goes beyond the recipes. She envisions the cookbook will showcase the diversity of students, staff, and faculty across all UW campuses, as well as encourage individuals to dialogue and connect around how our identities are shaped by food traditions and culture. She also hopes the project will promote cooking and sharing of meals.
The Husky Seed Fund supports innovative ideas by students that are inclusive, impactful, and inventive to the UW.
"What drew me to this university and what I ultimately want to leave here with is meaningful connections with the diverse members of our UW community," says Loh. "That is ultimately the purpose of the Husky Cookbook."
Loh is currently forming a project team and expects to begin promoting the project some time in fall 2019. The cookbook is expected to be available in both print and digital formats in spring 2020.
Ivory Loh is pursuing a Master of Public Health (MPH) with the Graduate Coordinated Program in Dietetics (GCPD) at the UW School of Public Health (SPH). Other SPH students connected with the project include: Emahlea Jackson (MPH, GCPD), and Erin McDonnel (MS, GCDP). Anne-Marie Gloster, a core faculty member in the Nutritional Sciences Program and lecturer in epidemiology with the UW School of Public Health is serving as project mentor.
July 9, 2019