News & Events
Homeless youths in Seattle receive most meals from shelters and drop-in centers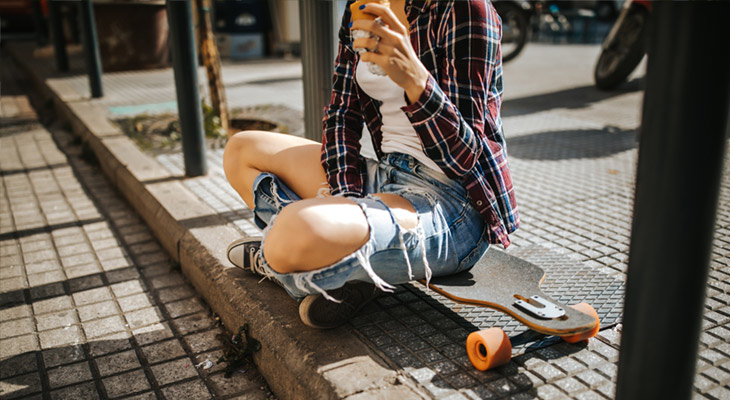 Over 75% of young adults experiencing homelessness in the greater Seattle area say they have enough food to eat, and most receive their weekly meals at shelters and drop-in centers, according to a recent study published in the Journal of the Academic of Nutrition and Dietetics.
The study, which surveyed 122 youths aged 14-22 years of age, was conducted between February 2018 and May 2019, found that 79% of their weekly meals were accessed at drop-in centers, and 70% from shelters, in comparison to 25% of meals from soup kitchens, and 7.8% from mobile vans.
Borrowing money or being given money for food was noted with 42% of respondents, the typical amount being $20 or less. 75% of participants reported they did not use food banks, except for those who did not utilize shelters for meals.
"In this study, we wanted to better understand how homeless youths access food in the Seattle area, and their perception of the nutritional quality of the food they obtain, " said Cristen Harris, a co-author of the study and an associate teaching professor in Epidemiology and Nutritional Sciences in the University of Washington School of Public Health.
Data collection was conducted at seven different organizations in the Seattle area by trained research assistants. Sites were chosen to reflect the social, cultural and geographic diversity of youths experiencing homelessness in the region. Most locations offered social services, case management, on-site housing, and meals prepared on site. Each participant was given a $10 incentive to complete the survey.
Even though 75% majority said they had enough to eat, they also shared they did not think the nutritional quality of their diet was adequate, or was below average.
"Non-profit drop-in centers and shelters provide an important source of daily nourishment for homeless youths in the greater Seattle area. Even so, nearly half of the participants in our study stated that they skipped meals, ate less, and went hungry at times because they didn't have enough food or money for food. We learned that more than 80% of the participants wanted to cook more often and reported fair to good cooking skills, so improving access to food storage and preparation facilities may be one route to enhancing the nutritional adequacy of food for this population," said Harris.
Harris' co-author on the study was June Kloubec, a professor in the Department of Nutrition and Exercise Science at Bastyr University.
The researchers believe this study will help identify barriers that homeless youths in Seattle experience in acquiring adequate nutrition, can inform future research, and may help social service organizations improve the network of nutrition services and the quality of food available to this vulnerable population.
Read the full-text article
January 4, 2021