News & Events
Food Systems scholars for 2022-23 recognized
Congratulations to University of Washington students who have received scholarships for the 2022-23 academic year, funded from the Food Systems, Nutrition and Health Major Fund. This fund was established by dedicated alumni and friends of the Nutritional Sciences Program to support the Food Systems Major.
This year's outstanding scholarship recipients were selected for their excellent academic achievement, dedication to community service and extracurricular activities, professional promise, and their ability to overcome challenges.
These annual awards prioritize support for students who have overcome economic and educational disadvantages and/or personal adversity to pursue higher education. For most students, the scholarship helps offset financial costs of school which helps balance work and studies.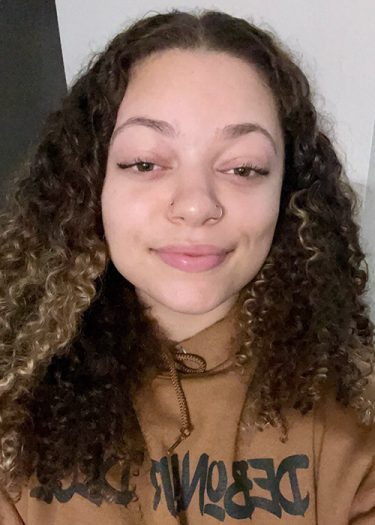 Ariana King
Year: Senior Hometown: Renton, WA
I was inspired to pursue the Food Systems, Nutrition, and Health major after my mother nearly lost her life to a heart attack at age 40. After this event, our family changed our eating and lifestyle habits, however there was a steep learning curve. Being raised by two young parents, it had always been more important to be able to afford the food on our table, and nutrition was often an afterthought in our household. I took the course, Nutrition for Today NUTR 200, which introduced me to the field of nutrition, especially how nutrition and health disparities intersected. I have since gained more knowledge about how to fuel my body in better ways and have strengthened my resolve to help others who lack the knowledge and resources to prevent diet-related diseases.  
Receiving the scholarship helped contribute to my last year at the UW being the most memorable and impactful year yet. Half of my college experience had been remote due to COVID, and I had lost the connection to campus which many people dream of when beginning university life. With the scholarship funds, I was able to explore an experiential learning opportunity through studying abroad, and it provided relief for some of the financial burden that comes from college expenses.  I could prioritize my energy more towards my education as opposed to scrambling for more hours at work to help pay for college expenses and put my best foot forward as I finish out my final quarters here at the University of Washington.
---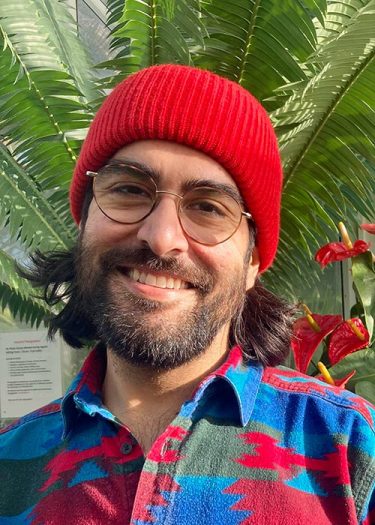 Carlos Morales
Year: Junior Hometown: Columbia, SC
I am very passionate about living a life filled with meaning. To me, this means being mindful, present, recognizing what the earth has to provide, and building and maintaining a strong community. I began to notice the power of community when I started cooking and working in the kitchen. Cooking for people connected me with my city and is ultimately what led me to pursue a degree in Food Systems. Food is a window to the soul, and it has allowed me to give a little piece of myself back to the world around me.
Cooking for people inspired me to open my own small restaurant called Chop Chop Next. After pursuing the path of business owner, I decided to make a change and moved to Washington to be a food educator. I worked with K-5 elementary aged children in school gardens in Bellingham, Washington, while learning to farm using regenerative practices when not at school. Making a positive impact in creating sustainable food systems at a systems level is a central focus for me. I would like to help reform policies to better serve our communities and Mother Earth, connecting people to the land and to their food. When a community and family come together, it provides support, encourages growth and flourishes in trust and cooperation.
Receiving this scholarship has helped me to relax more and focus on my studies. Having the additional financial help allows me to be fully committed to my program, while also receiving validation and acknowledgement that I am appreciated in the Food Systems program and shows me that the work I'm doing is important.
---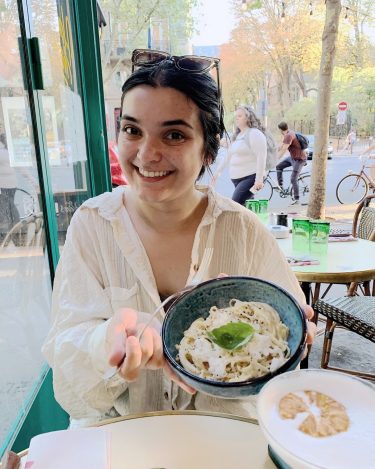 Hunter Wade
Year: Senior Hometown: Camas, Washington
I'm currently in my last year of studies at the UW where I am majoring in both Food Systems, Nutrition, and Health and Environmental Science and Terrestrial Resource Management, and will be completing a minor in Applied Mathematics. This combination of studies has given me comprehensive and specific public health knowledge. I originally majored in mathematics and applied mathematics, but during the COVID-19 pandemic, I felt it was necessary to learn about things that directly impacted me and my community. I became interested in studying Food Systems, Nutrition, and Health after learning about dietetics in the course NUTR 200, and urban farming in ENVIR 240. These two courses helped me understand that nutrition extends to the entire food system, not just what we eat and how often we eat it.
This scholarship has allowed me to focus more of my time on preparing for life after graduation. Since I was working less hours than in previous quarters, I had time to prepare job applications, take interviews, and eventually get a new job. I am now an intern at the Environmental Protection Agency (EPA) and am looking forward to staying on full-time after graduation. My public health and research skills have vastly improved since starting Food Systems, and have been a great addition to the skillset that secured me this opportunity. 
Congratulations again to all 2022-23 Food Systems scholars!
2022-23 Food Systems Scholars
Sarah Armbruster
Ariana King
Carlos Morales
Kristine Nguyen
Catherine Oh
Hunter Wade
Hannah Wheatcraft
---
Consider Supporting Food Systems Students Next Year
Make a gift to the Food Systems, Nutrition, and Health Student Fund on Husky Giving Day on April 6, 2023. Your support not only supports an individual student, but helps students make a positive impact on nutrition and health outcomes in public and planetary health in the future.
March 27, 2023