News & Events
Dr. Pia Chaparro joins Nutritional Sciences Program core faculty
The University of Washington Nutritional Sciences Program is pleased to welcome Dr. Pia Chaparro as a new member of our core faculty and growing team of food systems experts in the UW School of Public Health.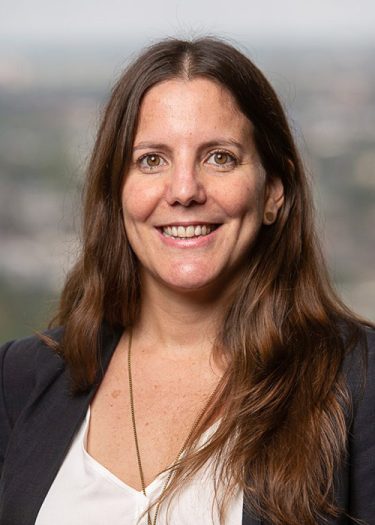 Chaparro, who began her new appointment of assistant professor in the UW Department of Health Systems and Population Health on January 1, is a public health nutritionist with training and experience in domestic and international settings, with an overarching focus on addressing social inequities in nutritional outcomes.
Her specific research interests include food insecurity, food and nutrition policy, maternal and child health (MCH) nutrition, and the double burden of malnutrition in Latin America.
While at UW, Chaparro will continue her research focused on participants of food assistance programs, primarily the Special Supplemental Nutrition Program for Women, Infants and Children (WIC), hoping to develop collaborations with the Washington WIC Program. She will teach NUTR 531 Public Health Nutrition and NUTR 596 Nutrition Practice Capstone in autumn 2023.
Prior to her arrival at UW, Chaparro was as an assistant professor of nutrition at Tulane University in the Department of Social, Behavioral, and Population Sciences in the School of Public Health and Tropical Medicine.
She earned her PhD in Public Health at the UCLA Fielding School of Public Health and also holds an MS in Nutritional Sciences from the University of Hawaii at Manoa.
She has also previously worked as a postdoctoral fellow at the Centre for Health Equity Studies (Stockholm University & Karolinska Institute) in Stockholm, Sweden, and at the Institute for Social and Economic Research (University of Essex) in the UK.
January 4, 2023