News & Events
Dr. Alissa Bilfield joins Nutritional Sciences core faculty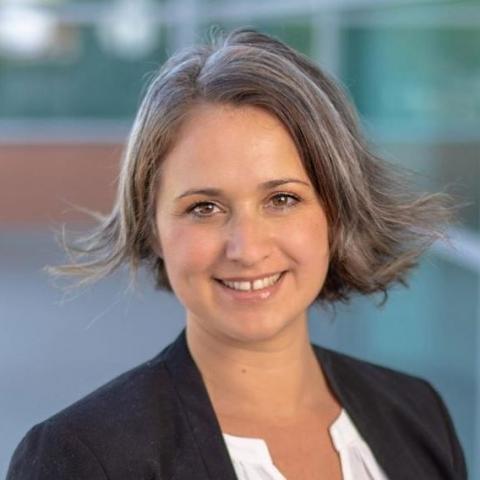 The University of Washington Nutritional Sciences Program is pleased to welcome Dr. Alissa Bilfield as a new member of our core faculty and growing team of food systems faculty.
Bilfield began her appointment as an assistant teaching professor in the Department of Environmental and Occupational Health Sciences  in the UW School of Public Health September 1, 2021. 
Her interdisciplinary background in food systems includes work and research in the government, nonprofit and academic sectors that has spanned the United States and 14 different countries, ranging from Guatemala to Sri Lanka.
Passionate about food culture and food literacy, Bilfield was the co-founder and director of a food education nonprofit called The Cookbook Project that has trained over 2,000 food literacy educators in 22 countries and 35 US states.
Her interests include sustainable agriculture, heritage food stewardship, food systems certifications, and social entrepreneurship and innovation in the health and agriculture sectors.
Bilfield earned her PhD in Public Health Nutrition from Tulane University, graduating from the Department of Global Community Health and Behavioral Sciences in 2018. In 2005, she earned a Master of Science in Environment and Development with Honors from The London School of Economics, and a BA in Political Science at Vanderbilt University in 2003.
Bilfield has previously held multiple appointments with the University of Arizona (UA), serving as lecturer of social entrepreneurship and innovation, an affiliated faculty of the Center for Regional Food Studies, and most recently as the interim director at the McGuire Center for Entrepreneurship in the Eller College of Management.
Her recent work has involved research in the craft coffee, tea, and chocolate industries with a focus on equity, livelihood diversification, and sustainability.
Her current research on fair trade focuses on the implications of the new certification program for US farmworkers' health and wellbeing.
She is incredibly passionate about teaching and uses an experiential approach to engage students in exploring the complexity of food systems issues.
When she is not out in the field engaging with farmers and food entrepreneurs, she enjoys cooking, meditation, rock climbing, and hiking.
Bilfield has been awarded an emerging scholar designation by the Food Studies Network, and she has published several articles on her food systems research.
She is currently working on a book that will be published in 2022 by Routledge Press on sustainability in the coffee and tea industries.
Bilfield will teach in the Food Systems, Nutrition, and Health major including NUTR 303 Food Systems: Individual to Population Health, NUTR 493 Food Systems Capstone, and will develop community partnerships for capstone and internship opportunities for undergraduates.
September 8, 2021