News & Events
Celebrating our 2022 MPH, MS, and GCPD graduates
Congratulations to our students who will complete their graduate degrees and RDN training in the Graduate Coordinated Program in Dietetics (GCPD) in 2022.
On Friday August 19, the Nutritional Sciences Program faculty and staff gathered with the graduates and their families to celebrate and recognize their accomplishments in an in-person ceremony held on the University of Washington Seattle campus.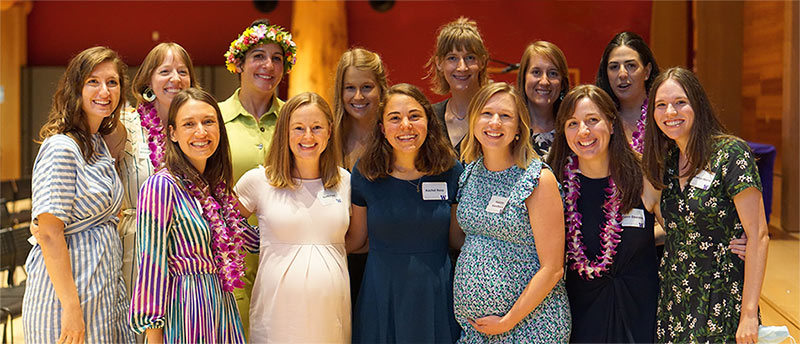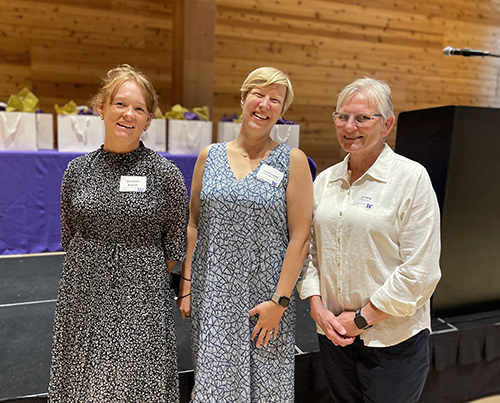 Faculty members honoring the students included Graduate Program Director Elizabeth Kirk, Graduate Coordinated Program in Dietetics Director Anne Lund, and GCPD Associate Director Michelle Averill.
"In the most unexpected and unusual circumstances of the COVID-19 pandemic," said Kirk, "this group of students pursued their dreams. Hats off to each and every one of them. The mutual support that was evident across the group was key to everyone's success and invaluable training for their future careers."
"I am so proud of the 2022 graduating cohort," added Averill. "They worked through the uncertainty of the pandemic supporting each other throughout the last two years and are exceptionally prepared to become nutrition professionals."
Congratulations again to all of our students on their accomplishments!
Master of Public Health (MPH) Candidates
Kaitlin Benjamin*
Amy Ervin*
Beth Faw*
Norma Garfias Avila
Anna Fogel*
Evelyn Morris*
Olivia Ramoino*
Rachel Ross*
Jen Urban
Chelsea Whealdon*
Master of Science (MS) Candidates
Jennifer Dearden*
Kate Evans*
Sarah Haack*
Trey Lee Hill*
Ana Portilla*
Kaitlin Sandberg*
---
A listing with an asterisk (*) identifies a student who has also completed the Graduate Coordinated Program in Dietetics (RDN training).
August 23, 2022