News & Events
Autumn food course explores multisensory dining
Do you eat with your eyes? How does your brain decide what makes one food more appetizing than another?  Register for NUTR 490, offered autumn 2021, to explore food from multiple perspectives, and go beyond taste, sight, and smell!
In this advanced course, you will critically evaluate, through the study of research and practical applications, the multisensory relationship between our brains and the food we consume.
Register for NUTR 490
Exploration of Multisensory Dining, 3 credits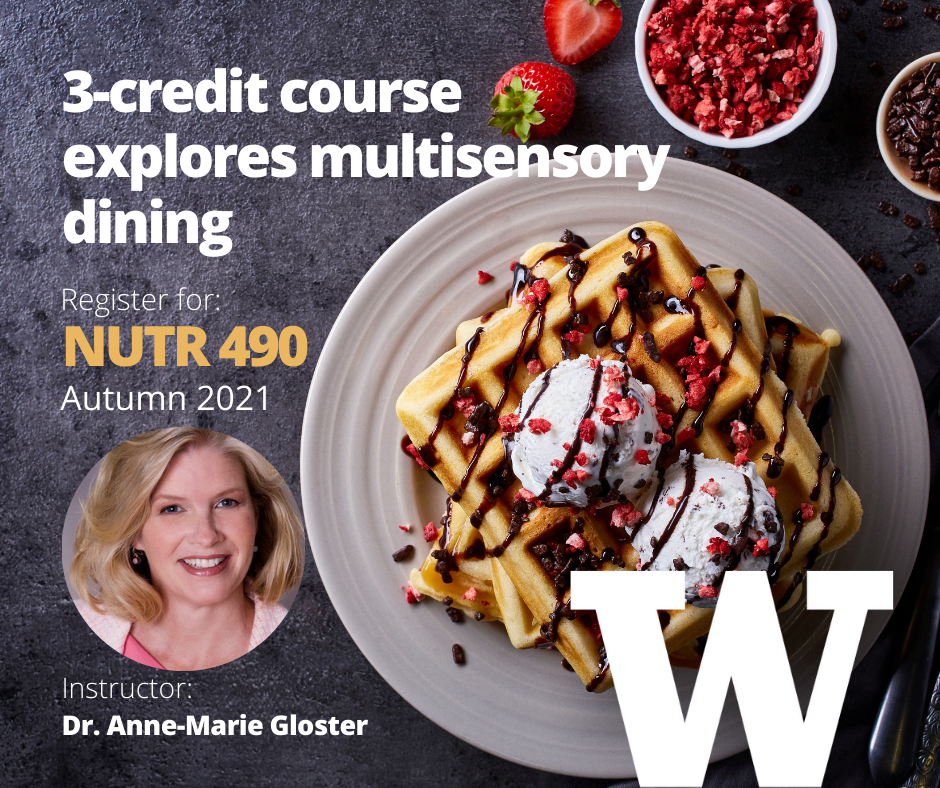 In the course, you will:
Discuss the effect that our senses have on our perception and enjoyment of food.
Evaluate how many aspects of dining shape how dietary choices can provide pleasure, disgust, incongruity, nourishment, and satisfaction.
Understand food plating including the nuances of how plate color, food texture, and cutlery have on appetite and satiety.
Learn how the ambiance of the dining experience can be altered and individualized for unique culinary experiences.
The course, taught by Anne-Marie Gloster, also examines the language used by the food industry, chefs, food scientists, and marketers to entice eaters into groomed consumption. Upon completion of the course students may never look at the food on their plate the same way again.
Join us this autumn to explore multisensory dining!
May 6, 2021