News & Events
Anne Lund named Fellow of Academy of Nutrition and Dietetics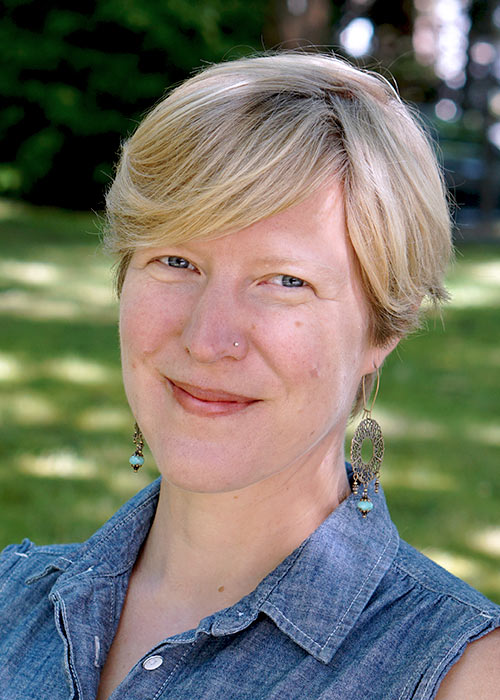 Anne Lund, a core faculty member in the Nutritional Sciences Program and senior lecturer in epidemiology at the UW School of Public Health, has been named a Fellow of the Academy of Nutrition and Dietetics (FAND). The designation recognizes Academy members who have distinguished themselves among their colleagues, as well as in their communities, by their service to the dietetics profession and by optimizing the nation's health through food and nutrition.
According to the Academy of Nutrition and Dietetics, being a Fellow signifies not only tenure in the dietetics profession, but also living the Academy's values of customer focus, integrity, innovation and social responsibility. With over 100,000 credentialed practitioners, the Academy of Nutrition and Dietetics is the world's largest organization of food and nutrition professionals. Members of the Academy play a key role in shaping the public's food choices, thereby improving its nutritional status, and in treating persons with illnesses or injuries.
"As my 20-year anniversary of earning the Registered Dietitian Nutritionist credential approaches, I am honored to be named as a Fellow of the Academy of Nutrition and Dietetics.
Since becoming an RDN, I've had opportunities to work in Nepal with mothers' groups, train child care providers on implementing nutrition, physical activity and screen time reduction policies, studied how state and federal nutrition legislation changes school environments, and have been Director of the UW dietetics program for a decade.
I recently finished serving as the WSAND treasurer and as an ACEND program reviewer where I got to evaluate the curriculum of dietetic programs across the country. I love the profession, and the variety of work available to me as an RDN," says Lund.
Lund is program director of the Graduate Coordinated Program in Dietetics (GCPD), the UW RDN training program, and is director of the Master of Public Health program in the Nutritional Sciences Program. As GCPD director, she coordinates the curriculum and supervised practice placements necessary for students to become Registered Dietitian Nutritionists (RDN) as required by the Accreditation Council for Education in Nutrition and Dietetics (ACEND) of the Academy of Nutrition and Dietetics.
In 2015 Lund was awarded the Outstanding Dietetics Educator Award by the Academy's Nutrition and Dietetic Educators and Preceptors group, and in 2017 was named Outstanding Dietitian of the Year by the Washington State Academy of Nutrition and Dietetics.
October 11, 2019