Our Work
Collaborative on Obesity Research and Action (CORA)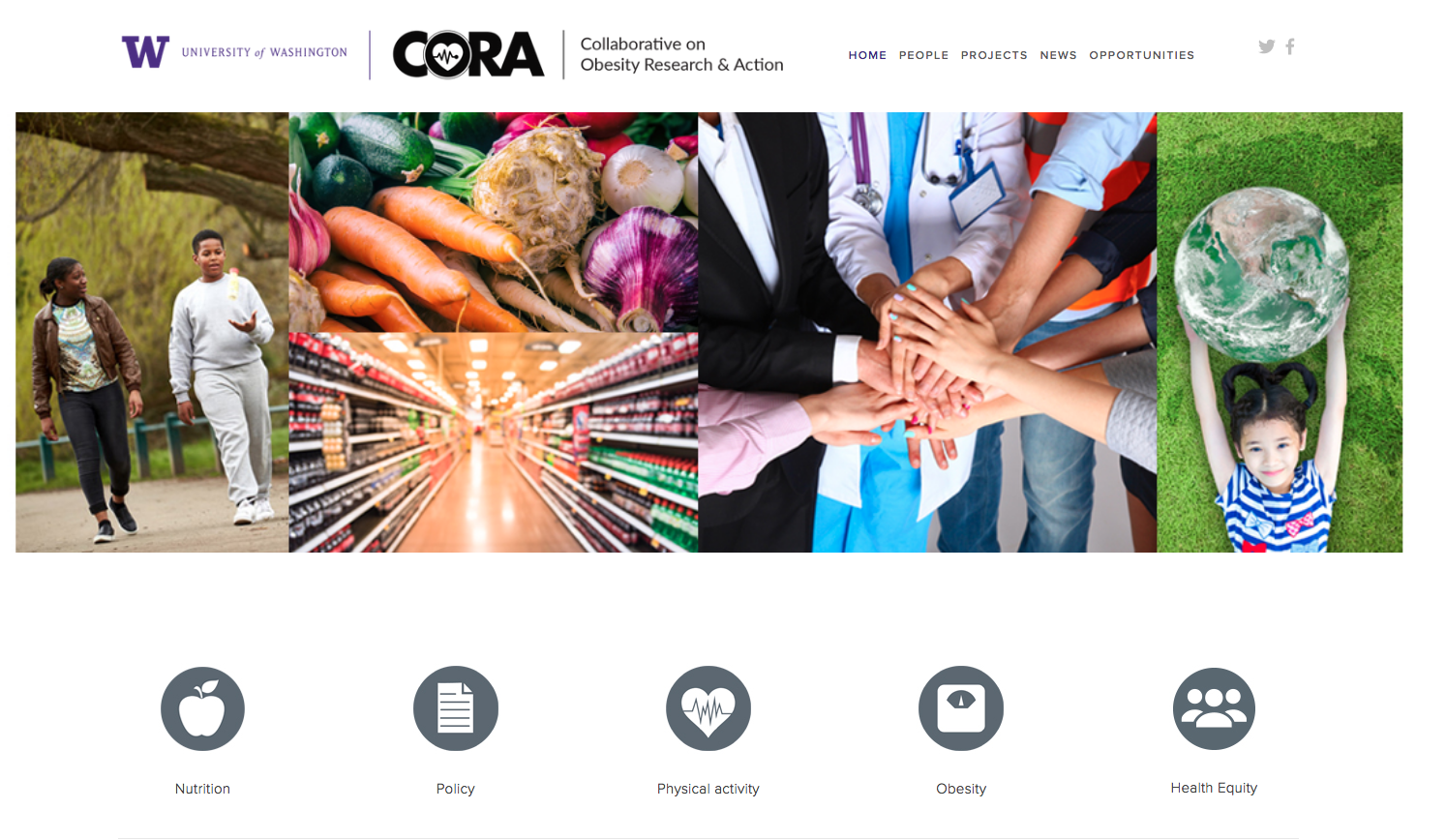 The Collaborative on Obesity Research & Action (CORA) is a consortium of Seattle-area scientists who study, treat, and prevent obesity and related chronic diseases. Our members are based at the University of Washington, Children's Research Institute, Fred Hutchinson Cancer Research Center, VA Puget Sound, and Kaiser Permanente Washington Research Institute. CORA is convened by Jessica Jones-Smith.
Tackling complex diseases such as obesity requires transdisciplinary innovation. CORA brings together experts from health and social sciences to address the biological, social, economic, and environmental issues that underlie chronic disease, using innovative tools and technology.
Our projects are designed to translate research into real-world change. We do this through partnerships with many leading health and research organizations in Seattle and other communities throughout the world.
CORA meets on a quarterly basis, distributes a monthly newsletter, and hosts annual grant-writing retreats. CORA additionally maintains an active webpage, Facebook, and Twitter account.